Drifting in the Scion FR-S!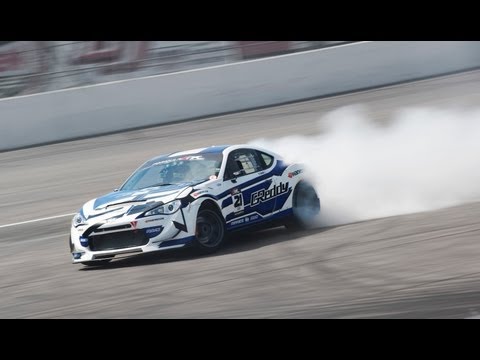 It is easily one of the coolest-looking maneuvers you can do in a vehicle, and it's also one of the most misunderstood. While drifting might seem like a simplistic technique, it requires the type of mastery that one can only appreciate if given the opportunity to attempt it.
Trust me; I'm speaking from firsthand experience.
Determined to get a car sideways, I recently met up with professional drifting champion Ken Gushi for my first lesson on the delicate art of deliberate oversteer.  Although I had never underestimated the technicality involved, by the end of the day my already-established respect for professional drifters had doubled.
With Ken as my coach, I learned the intricacies of what this craft demands, as I worked to execute the intensive car-control that drifting, by definition, requires.  Find out what happened at the track and see if I achieve my goal on this week's episode of Wide Open Throttle.
556 Responses to "Drifting in the Scion FR-S!"